Configuration EPSON TM Printer¶
To establish a secure connection to your Epson ePOS Printer a configuration of the SSL certificate is necessary. In this article we will guide you step by step through the configuration.
1. Connection of the printer¶
Connect your Epson printer to a LAN cable on your local network. Once connected to your local network, a piece of paper will automatically print out with the printer's IP on it. If it does not, press the reset button 3 seconds back. Please make sure the printer is up to date!
2. Installation of the devices¶
Log into your Connect Portal and create your printers under Administration -> Devices. You will find the IP address on your printed receipt.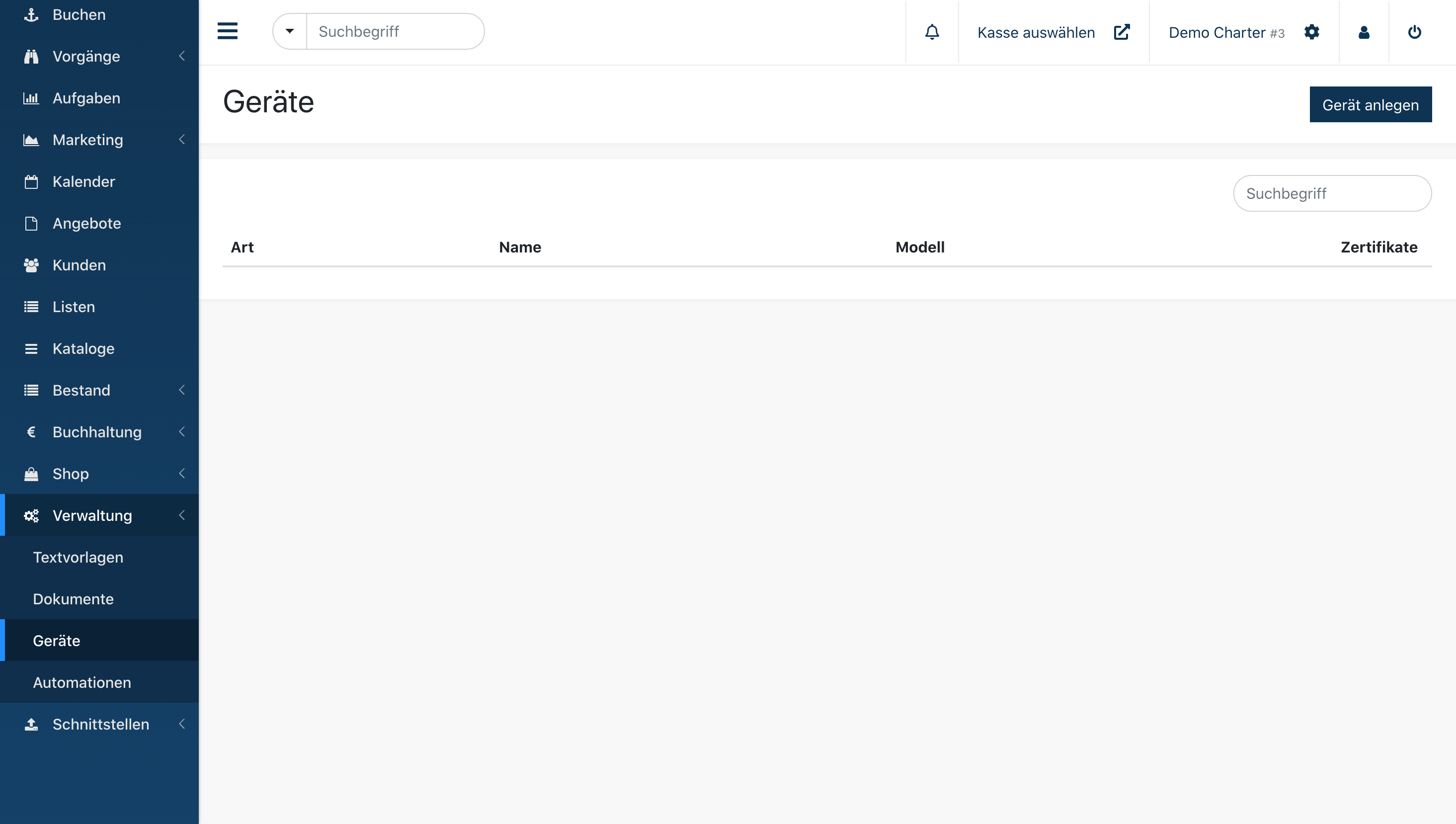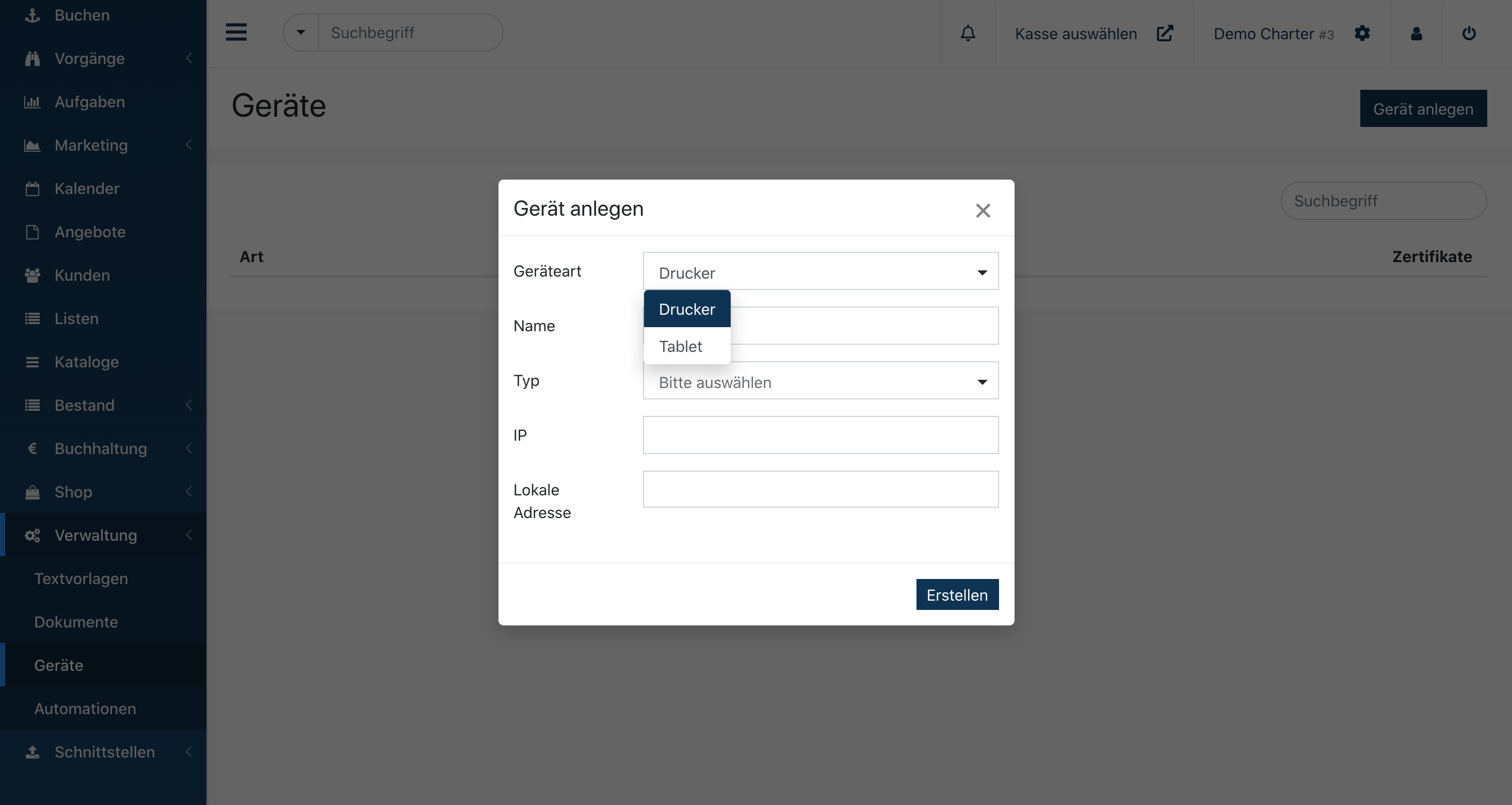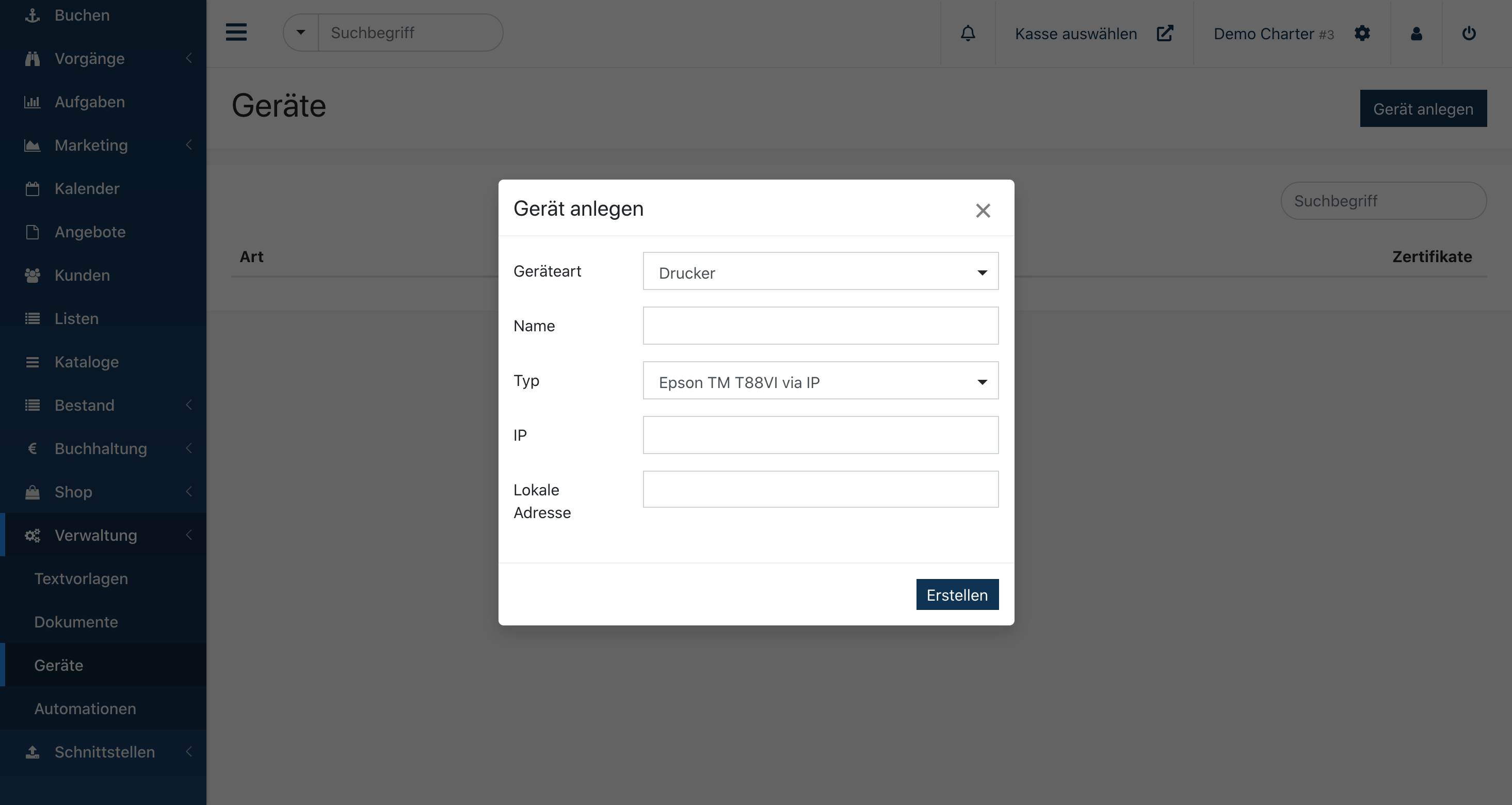 3. Import the 5Anker ePOS certificate.¶
Open your internet browser and enter the IP of the printer. You will be prompted for a user and password.
User: epson
**Password: epson
Firmware version 40.51B or higher, the password corresponds to the serial number.
On the left side in the menu you will find the menu item "Authentication" → "Certificate Import". Open this link.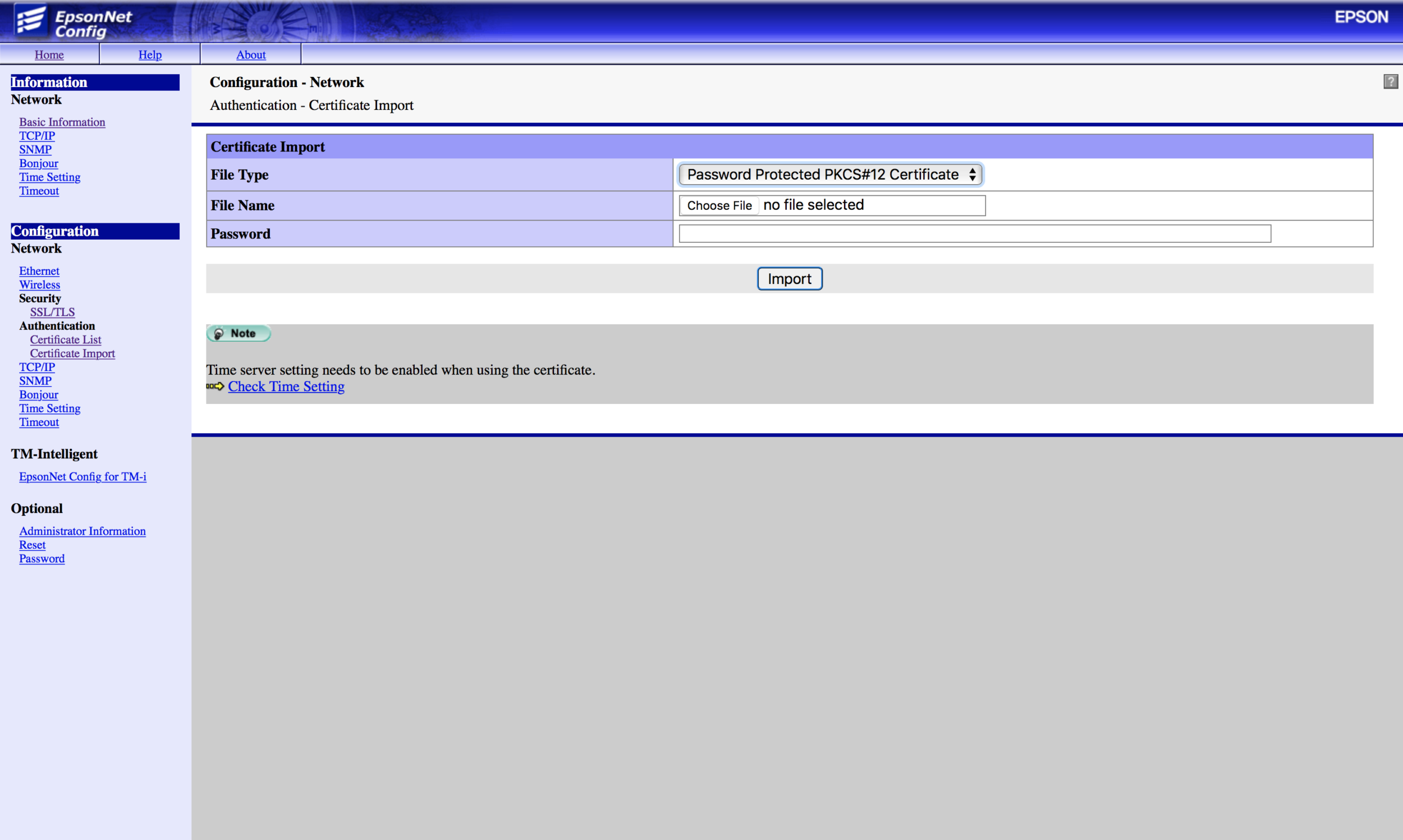 4. Setting the imported certificate¶
After the import is successful, go to the "Security" → "SSL/TLS" page.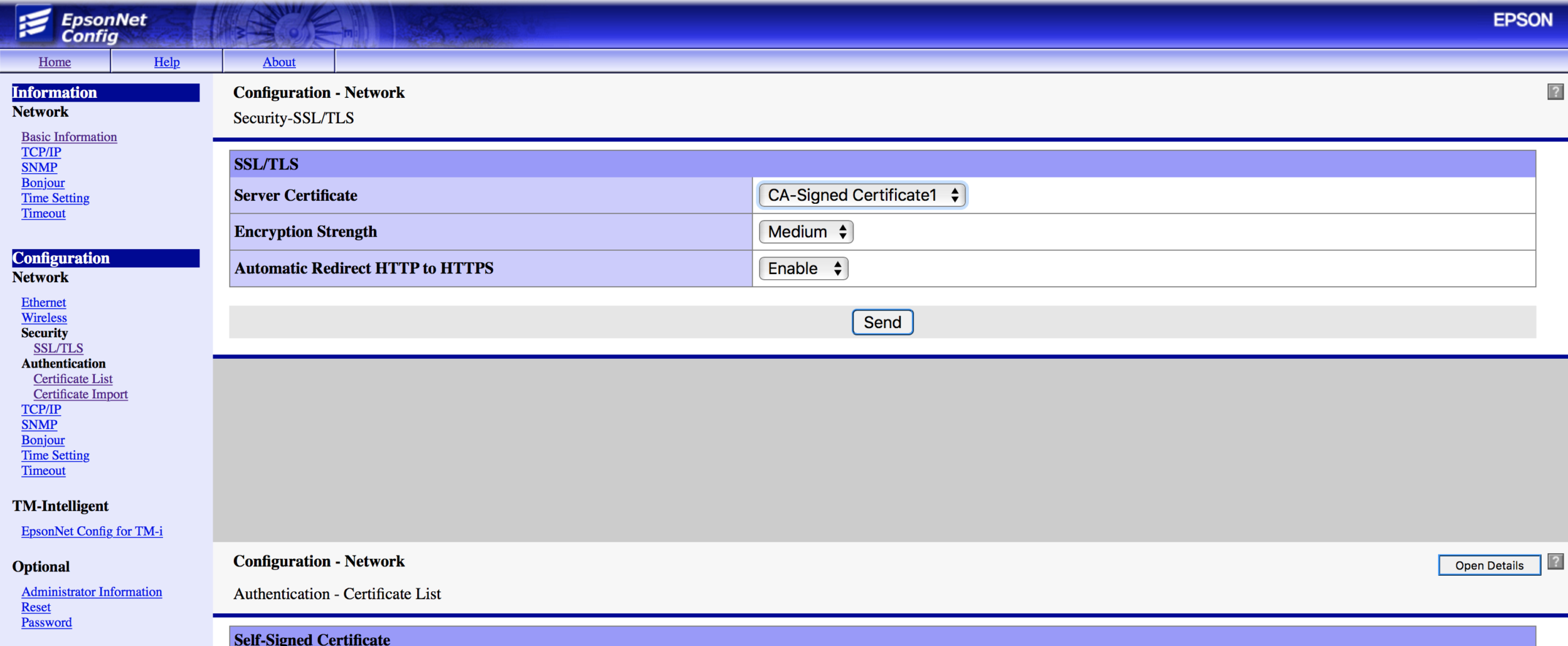 Select "CA-Signed Certificate1" for "Server Certificate" and press "Send". After the certificate is set, press Reset.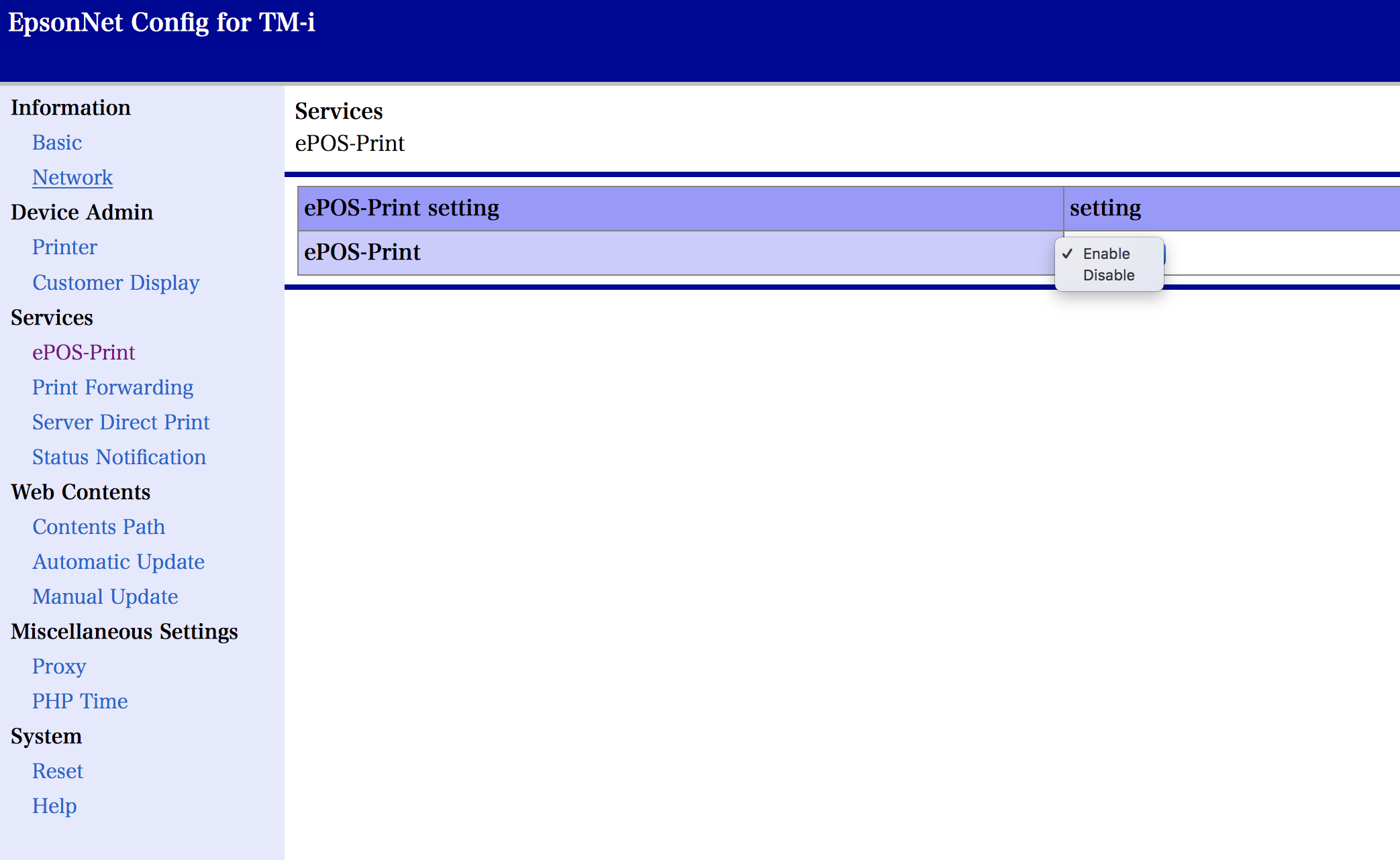 5. Activation of the ePOS function¶
After restarting the printer, go to "TM Intelligent" -> "EpsonNet Config for TM-i " page and activate ePOS function under "Services" -> "ePOS-Print".
The configuration of the printer is completed.
---
Last update:
January 21, 2022