Cash registers¶
Setup¶
First, please open the Cash books selection from the menu (Accounting > Cash registers). Then press the "Create cash register" button.
Please give the cash register a name.
The cash balance will be automatically updated. It is important to first determine and record the current cash balance.
If you have more than one cash register, please note the corresponding amounts (e.g. diesel, gasoline) in the comment field. This entry serves your overview and the better auditability by the Federal Ministry of Finance.
In the transaction description of the cash sheet, you can add various details. For example, for the deposit cash book, the entries customer number / name or also arrival / departure date can be important. This information is later automatically noted from the system in the cash book and serves you and your tax office for faster assignment. Please press now the button "create".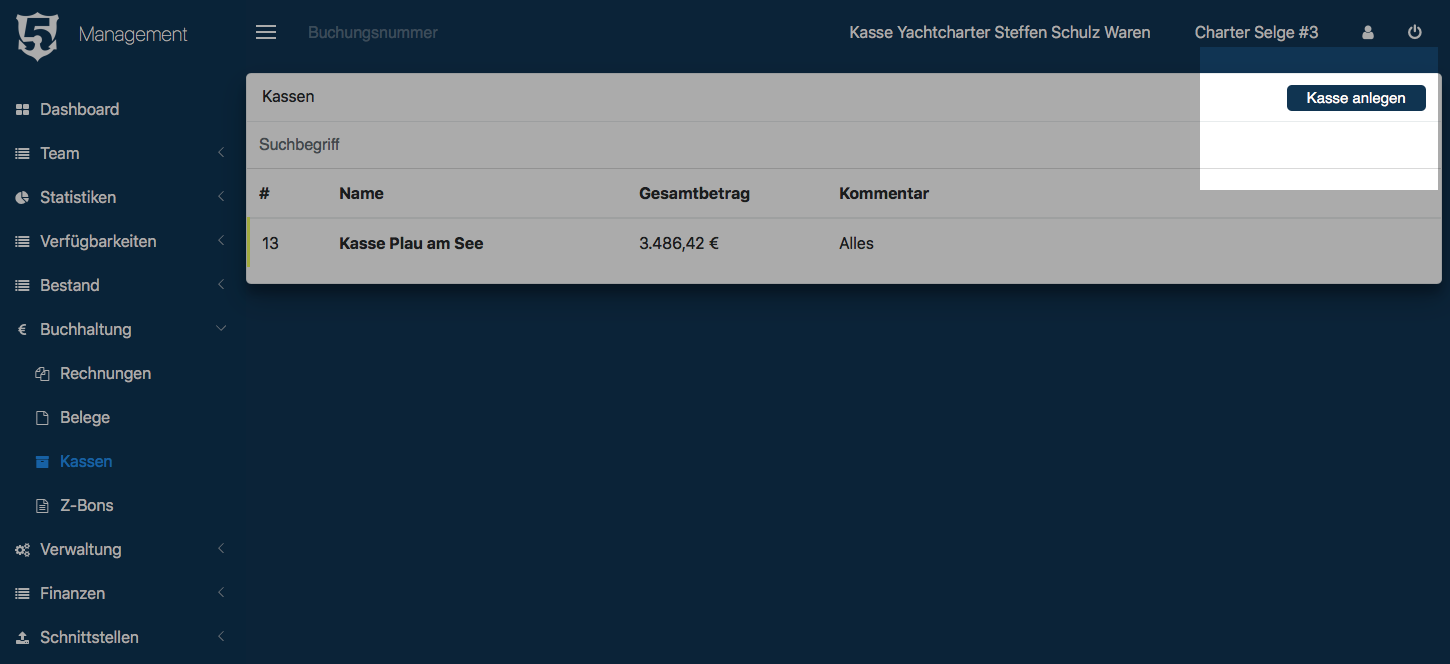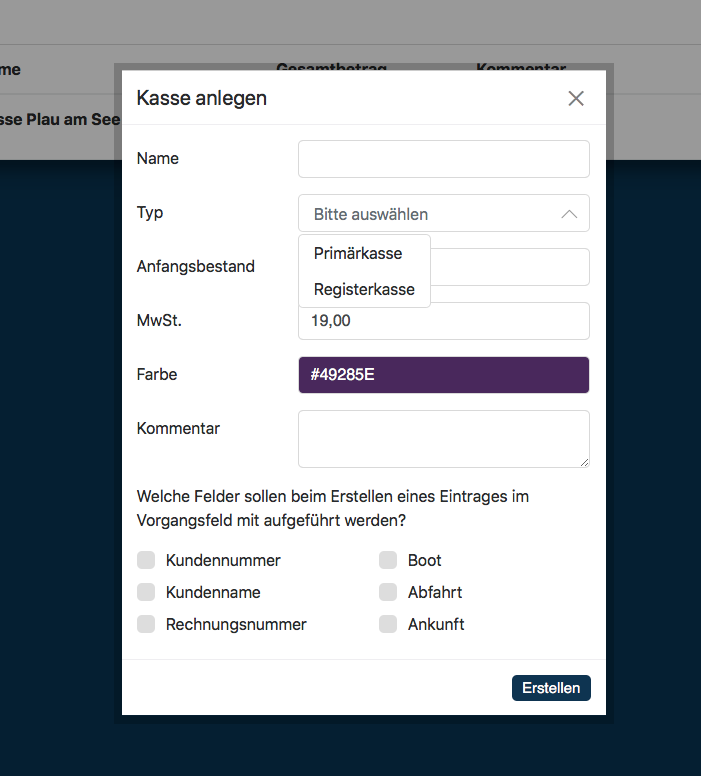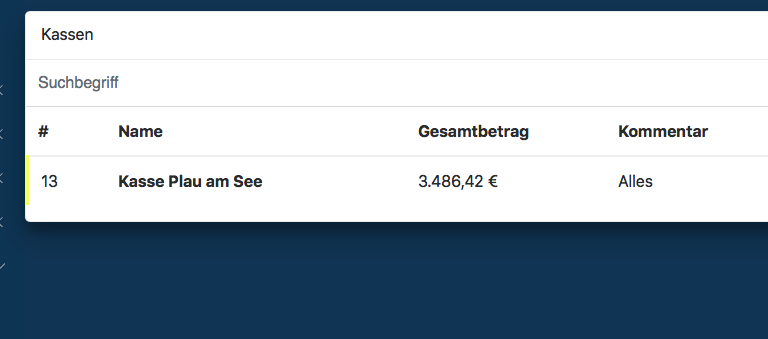 Your new cashbook will now be displayed in the Cashbooks overview and can always be accessed from here as well.
Before we start with the cashbook itself, we will add automated entries to this cashbook.
---
Last update:
January 21, 2022