Dunning¶
An important part of processing invoices, is sending payment reminders and dunning letters.
Our system provides for four escalation levels:
in the time frame
1st reminder
1st reminder
Last reminder
For the final reminder, we distinguish between booking, with down payment and final payment (cancellation with retention of down payment) as well as external invoices with transfer to collection agency.
The sending of a payment reminder or reminder is recorded in the system and displayed in the receivables list. The entry is deleted when payment is received.
The individual reminder stages are recorded under activities.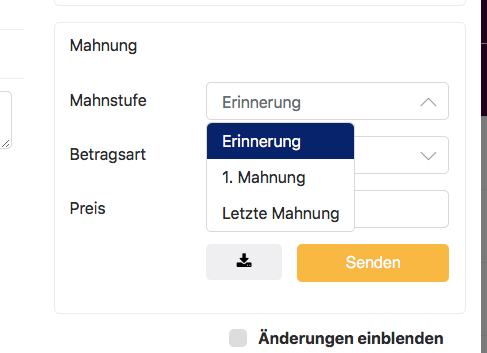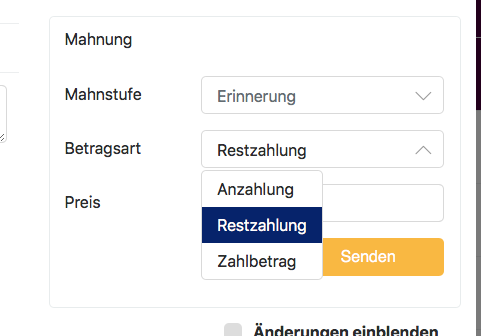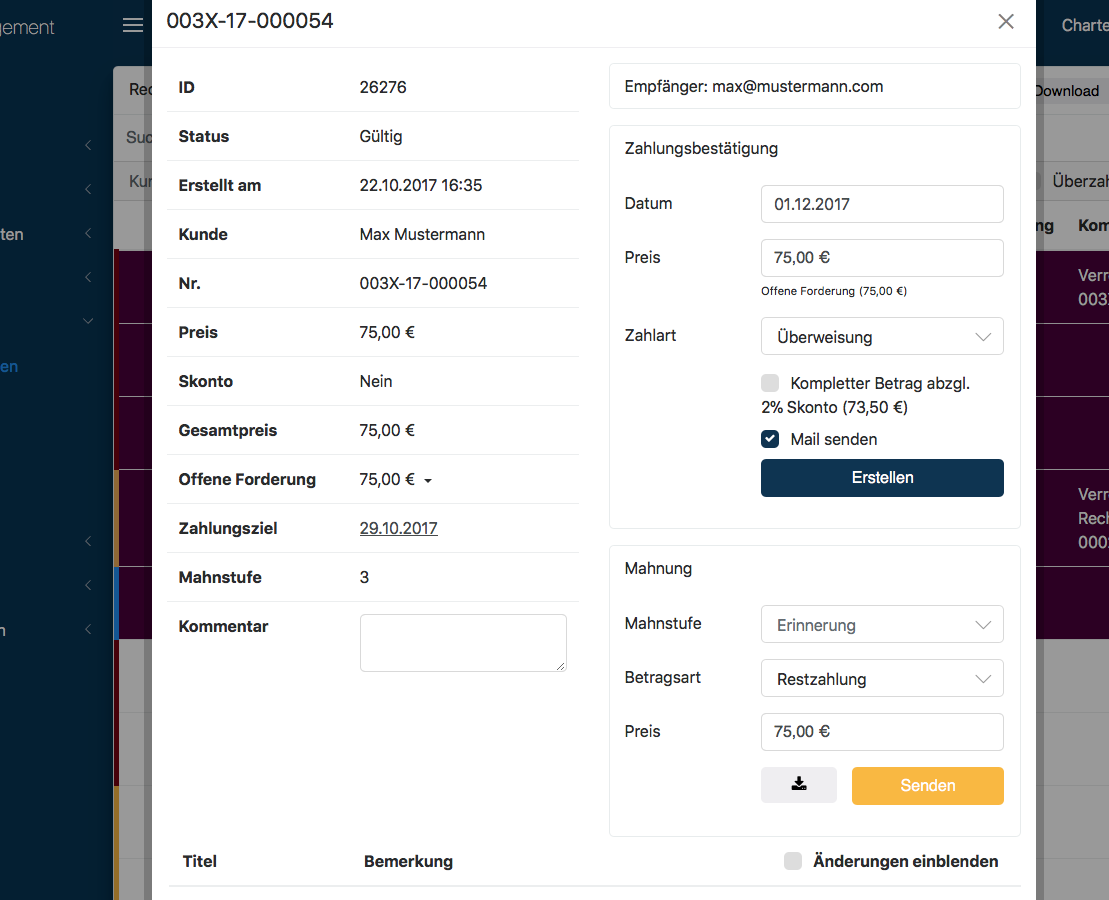 ---
Last update:
January 21, 2022